How We Are Responding To the Risk Of Covid-19
In response to COVID19, we have taken many steps in recent months to ensure the surgery is a safe place for patients to receive care, and for staff to work.
Appointments are being delivered face-to-face, online and over the telephone. However, to minimise risk to all our patients, we are only booking face-to-face appointments where needed. This is to reduce the number of people coming through our buildings, reducing COVID risk.
Our core principle to reduce COVID risk are:
Managing patient care remotely where possible and mandating all initial patient contacts be made remotely to reduce footfall through the surgery
Mandating patients to wear face coverings when visiting the surgery
Making the workspace "COVID-Secure"
Providing PPE for patient care and ensuring appropriate PPE is used in communal spaces that cannot be made COVID-Secure
Enabling home working where feasible
Providing opportunities for hand washing and where not possible, provision of hand sanitiser
Regular and thorough cleaning
Risk assessing all staff to ensure those most at risk are protected
Appointments System
The practice operates an appointment system for patients wanting to see a doctor or practice nurse. To make an appointment, please telephone 01388 718230 weekdays between 08:30 and 17:00. Emergencies will be given a priority appointment.
In an emergency please phone the surgery on 01388 718230 and either the duty receptionist will answer the phone or you will get a recorded message with the num­ber to contact for the duty doctor or Urgent Care Centre. In the event of a collapse, heart attack, acute shortness of breath or other medical emergency, please dial 999.
*You may be referred on to the Urgent Care Centre at Bishop Auckland Hospital, Escomb Road (next to A&E).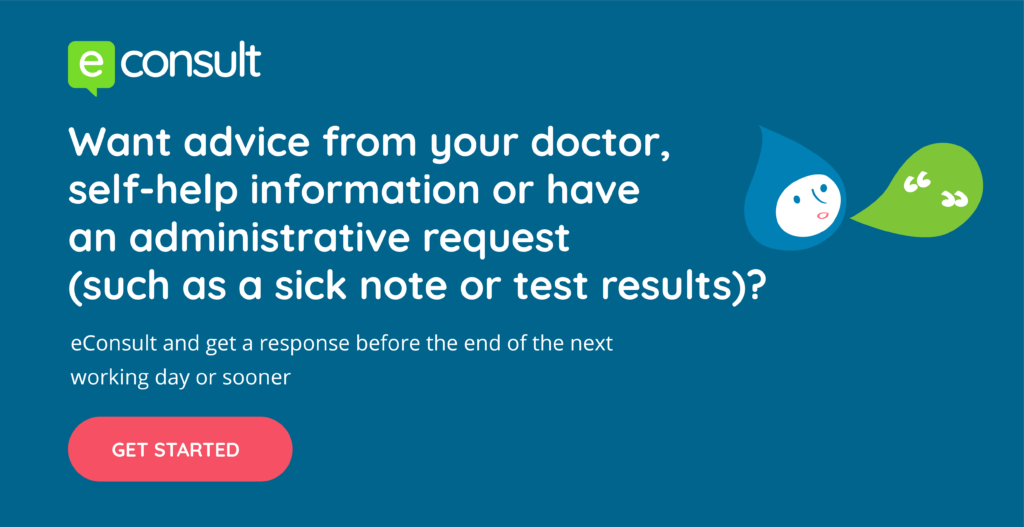 If your condition is non-urgent, you can expect to see a GP within two working days (not including weekends and bank holidays), although you may have to wait longer if you want to see a particular GP. If you don't need an appointment within two working days, you also have the option to book in advance if this is more convenient for you.
Click here for our "Appointments System Hints n Tips"
Telephone Triage
Please note we are a care navigating Practice and offer telephone triage.
Triage just means deciding what, if any, treatment you need and which clinician you need to be seen by to get this treatment. Offering telephone triage means that you will be able to speak to the right clinician at the Practice and/or are signposted to an appropriate service without delay.
It will also help assess if your problem can be dealt with over the phone, if appropriate, or will be offered an appointment if the clinician feels you need to be seen.
Telephone Consultations
We offer telephone consultations daily with our Doctors and Practice Nurses - please speak to our Medical Receptionist for more information on booking a telephone consultation.
Extended Access
Part of PCN Agreement and Extended Primary care Access (EPCA)
The extended hours service is offered by the Primary Care Network (Durham Dales Health Federation).
Our EPCA service provides same day appointments between 6pm and 8pm during the week, plus weekend mornings. Patients access appointments by calling the surgery or 111 and will be triaged into an available slot, if required. We also offer an overflow service if people need same day treatment but can't be seen in their practice.
Extended Hours Access offers pre-bookable appointments outside of standard hours, also fulfilled by the Primary care hub in Bishop Auckland. Slots can be booked through local practices, or by calling 111 outside of normal opening hours.
Both services use a triage system and do not offer walk in appointments.
These services are provided from a designated area at Bishop Auckland Hospital
Home Visits
If possible please try to telephone reception before 10:30 if you require a home visit.
You may only request a home visit if you are housebound or are too ill to visit the practice. Your GP will only visit you at home if they think that your medical condition requires it and will also decide how urgently a visit is needed.
You can be visited at home by a community nurse if you are referred by your GP. You should also be visited at home by a health visitor if you have recently had a baby or if you are newly registered with a GP and have a child under five years.
Please be prepared to tell our receptionist about your condition so doctors can visit the most urgent cases first. The Duty doctor may wish to speak with you on the telephone to see if it would be better for you to come to the surgery to be seen immediately. Home visits are normally made in the afternoon, after morning surgery.
Please ensure you give our receptionist your correct address and contact phone number. This is particularly important if you are staying with relatives.
Cancel an Appointment
It is important that you inform the reception staff if you are unable to attend your appointment, this will allow that appointment to be offered to another patient. If you fail to notify the Practice that you are unable to attend, you will be sent a letter informing you that you have defaulted from your appointment. Persistent defaulters maybe removed from the list.
You can also complete our appointment cancellation notification request form. This can only be used if your appointment has been arranged for more than 24 hours in advance. (excluding weekends and public holidays). You can also text to cancel your appointment.
Late For Your Appointment
Please attend your appointment on time, if you are late you may not be seen. If you are not seen you will not be able to rearrange your appointment until the next working day-except in the event of an medical emergency that requires immediate attention.
Interpreter
If you require an interpreter to attend with you when you see your Doctor please notify the receptionist and she will arrange this for you.
Care Navigation County Durham
Care Navigation offers patients choice by providing information to help them move through health and social care services and access the support that is right for them. It is a tried and tested model of care in both Wakefield and South Tees, that improves access to primary care services and reduces GP pressures. It can be divided into two areas:
Allows frontline staff to provide patients with more information about local health and wellbeing services, both within and outside of primary care, in a safe and effective way.
Care Navigation offers the patient choice to access the most appropriate service first.
So, when you next telephone the surgery our Receptionist may ask you a few questions to help navigate you to the best person to help you quickly. They will not try to diagnose your problem and but you may need to tell them a little bit about why you are calling. You don't have to give this information if you prefer not to - you do have a choice in the matter.
Not Registered for Online Services?